Teenage Counselling
Life Counsel provides teenage counselling
Teenage Counselling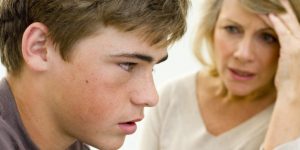 Teenage counselling gives a teenager the space to talk about their thoughts and feelings. Going through adolescence is challenging and teens often do not understand how to deal with the physical and hormonal changes in their own bodies. Life Counsel will help teenagers and their parents through the difficult times. Understanding how you as a parent should go about parenting your teenager is of great importance. Adolescence has been called the most confusing, frustrating, challenging and fascinating phase of human development. There are a number of factors including physical changes, sexual changes, interpersonal changes, morals, values, religious beliefs, moving to independence, self-esteem and future concerns that contribute to adolescent problems.
We know that teen Depression is one of the big causes for teenage suicides. Often teen depression is mistaken for rebellious behaviour. If you are suffering from teen depression or are aware of your teen being depressed and don't know how to handle the situation Life Counsel offers teenage counselling.
Warning signs for teen Depression:
Hopelessness, Sadness
Isolation from family and friends
Poor performance at school
Sleeping disorder , Eating disorder
Being irritable
Bursts of anger
Fatigue
Poor self-esteem
Suicidal Thoughts
Life Counsel Provides Professional Teenage Counselling in Pretoria, Midrand, Johannesburg and Durban.
I don't want to let anyone know that I'm Broken.
We Can Assist You
Life Counsel provides Professional Services in Relationship Therapy, Trauma Therapy, Anxiety & Stress Management Trauma Workshops & Relationship Workshops.
Life Counsel Blog
Read all the latest news and information on our blog.
DOES LOADSHEDDING CREATE UNDERLYING ANXIETY: EXPLORING A PSYCHOLOGICAL IMPACT OF LOADSHEDDING-PART 2 On a physical level loadshedding is adding to our anxiety as well. Every time that there is loadshedding, ort evbery time that a new loadshedding schedule is...