Employee Wellness
Enrich your Employees with our Employee Wellness Services
Our Corporate Services
Employee Wellness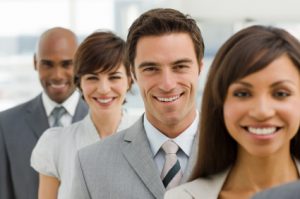 The saying "You are as strong as your weakest link" never rang more true than in the corporate settings of today. Every company knows that the foundation of a good company is good, hard-working people. At Life Counsel we want to empower your staff and unlock your staff's greatest potential with our Employee Wellness Programs.
We tailor fit our Employee Wellness program to fit your organisational needs. From physical check-ups, team building days and communication workshops for management, our well rounded Employee Wellness programs will ensure happy, healthy and productive, goal orientated staff. At Life Counsel we believe that with our Employee Wellness program you can invest in your business by investing in your staff. Help your people to help grow your business to great heights. Some of our Services in our Employee Wellness Program include:
Staff Mental Wellness
Staff Emotional Wellness
Professional Counselling Services
24/7 Trauma Support Services
Trauma Debriefings
Healthy work Ethics
HIV Counselling
Competent and Productive staff well being
Conflict Resolution
Implementing healthy and constructive communication structures
Stress Management
Anxiety Relief Management
Depression Counselling and Treatment
Anger Management
Cognitive, Emotional and Neurological Assessments
Aptitude and Personality Psychological Assessments
Expert Advice
Reports and Research Projects
Employee Workshops
"Staff with PSTD or depression take 30% longer to perform day to day work tasks"
"25% of HR Managers feel that they are not equipped to deal with staff that show signs of depression"
"50% of staff that are not goal orientated are 28% less productive"
We Can Assist You
Life Counsel provides Professional Services in Relationship Therapy, Trauma Therapy, Anxiety & Stress Management Trauma Workshops & Relationship Workshops.
Life Counsel Blog
Read all the latest news and information on our blog.
DOES LOADSHEDDING CREATE UNDERLYING ANXIETY: EXPLORING A PSYCHOLOGICAL IMPACT OF LOADSHEDDING-PART 2 On a physical level loadshedding is adding to our anxiety as well. Every time that there is loadshedding, ort evbery time that a new loadshedding schedule is...