Employee Assistance Program
We come along side companies and assist with Employee Wellness Services
Employee Assistance Program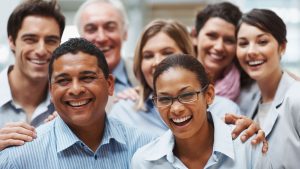 Our Employee Assistance Program can help Corporate Companies with demanding situations by improving the wellness status of your Employees. The South African economic climate places Corporate Companies and staff alike with additional work load pressure. At Life Counsel our Employee Assistance Program come along companies during the successful and trying times a company may face in terms of internal staff structures and external socio-economic factors.
Our Employee Assistance Program aid in streamlining internal communication, motivating staff, bringing awareness to physical health, aiding in stress management and equipping managing staff with the additional skills needed to run a successful goal orientated team with our management workshops.
Our Employee Assistance Program Provides:
24 Hour Trauma Support Line
Face to Face Counselling Services
Our Taylor fitted Employee Assistance Program Includes:

Wellness Workshops
Critical Incident Management
Travel Nurses on Request
Online Counselling Services
Telephonic Counselling
Legal & Financial Workshops
Referrals

Conflict Resolution
Training Workshops Include:

Stress Management
Communication
Conflict Resolution
Call us today for assisting with a Employee Assistance Program.
We Can Assist You
Life Counsel provides Professional Services in Relationship Therapy, Trauma Therapy, Anxiety & Stress Management Trauma Workshops & Relationship Workshops.
Life Counsel Blog
Read all the latest news and information on our blog.
DOES LOADSHEDDING CREATE UNDERLYING ANXIETY: EXPLORING A PSYCHOLOGICAL IMPACT OF LOADSHEDDING-PART 2 On a physical level loadshedding is adding to our anxiety as well. Every time that there is loadshedding, ort evbery time that a new loadshedding schedule is...