24 Hour Support Line
Life Counsel provides a 24 Hour Support Line to Employees
Our 24 Hour Support Line – Our Corporate Services
Trauma and Counselling Support Line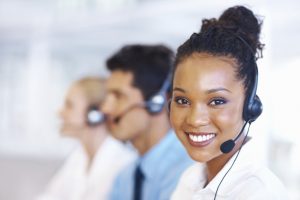 Life Counsel has extended it's services to include a 24 Hour Support Line for our Corporate clients. At Life Counsel we recognise that the need for counselling, especially trauma counselling, may arise at any given time. Having access to a 24 Hour Support line help employees and company clients to have access to a team of professional counsellors anytime and anywhere.
Initial and immediate contact in a trauma event or counselling need can facilitate in the counselling process in order to calm the victim and prevent post-traumatic stress disorder. Now your clients and staff can have peace of mind knowing that access to our team of professional counsellors is just a missed call or Whats-app away. No unnecessary telephone bills as our 24 Hour Support Line has a call back facility to minimise costs for your company or company clients.
Your Employees and Clients will Have Access to:
•    365 Day 24/6 days a week Support Line (Runs on Public Holidays, Christmas and New Year's Day)
•    Trauma Support
•    Counselling Support
•    Initial First Phase Physiological Debriefings
•    Initial Physiological Assessments
•    Employee Conflict Resolution Advice
•    Management Advice Support on staff matters and conflicts
•    Stress Management
•    Anxiety Support
•    Staff Management Support
•    Work Productivity Advice
•    Time Management Skills Advice
Our 24 Hour Support Line include:
•    Professional Registered Counsellors
•    Counselling in Multiple Languages*
•    Call Back Facility
•    No Additional Telephone Bill costs
•    Own Dedicated Line*
•    Expert Assessments
We Can Assist You
Life Counsel provides Professional Services in Relationship Therapy, Trauma Therapy, Anxiety & Stress Management Trauma Workshops & Relationship Workshops.
Life Counsel Blog
Read all the latest news and information on our blog.
Do we need trauma counseling South Africa? As a country we surely can all agree that we have been through a tough time for the last year and a half, faced with a deadly virus much of societies institutions have battled under the pressure that is the pandemic. The loss...