Pre-Marital Counselling
Pre-Marital Counselling for Couples to build a strong foundation
Creating a Strong Foundation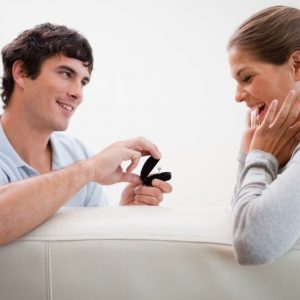 Life Counsel's Pre Marriage counselling provides the steps, advice and guidance to build your relationship on a solid foundation before getting married. A marriage can be a very satisfying life journey. We all are created with a desire to love someone special and to be loved. All of us are drawn to love and will fall in love at some point in our lives, it is inevitable. Sadly, a great majority of couples regret getting married and live through an unsatisfying marriage, because they lacked an informative foundation of communication and understanding. However, a healthy marriage foundation can be established through Pre-Marital Counselling.
Life Counsel uses Imago Relationship Therapy and Transactional Analysis as the basis for Pre-Marriage Counselling. Imago Relationship Therapy is a very practical and hands-on couples guide. Imago Therapy will help couples understand themselves, how to attain the love they want and how to work through challenging times in order to move towards a more loving, supportive and how to have satisfying relationship before marriage.
In Pre-Marital counselling there are 3 Phases:
1. Understand yourself
2. Understand your Partner
3. Understand your Role in your Marriage
How Pre-Marital Counselling prepare Couples
Relationship Vision
Communication Structures and Practical Exercises
Roles of the Couple
Romancing
Conflict Resolution
Healthy Boundaries
Intimacy and Affection
Your Love Language
Helpful v.s Hurtful Communication
Imago Relationship Therapy and more
Life Counsel Provides Professional Pre-Marital Counselling in Pretoria, Midrand, Johannesburg, Cape Town and Durban.
Healthy Relationships don't just happen, it takes time, patience and two People willing to work together.
We Can Assist You
Life Counsel provides Professional Services in Relationship Therapy, Trauma Therapy, Anxiety & Stress Management Trauma Workshops & Relationship Workshops.
Life Counsel Blog
Read all the latest news and information on our blog.
DOES LOADSHEDDING CREATE UNDERLYING ANXIETY: EXPLORING A PSYCHOLOGICAL IMPACT OF LOADSHEDDING-PART 2 On a physical level loadshedding is adding to our anxiety as well. Every time that there is loadshedding, ort evbery time that a new loadshedding schedule is...