Relationship Counselling Pretoria
Life Counsel provides Relationship Counselling in Pretoria for Couples from all walks of Life
Relationship Counselling Pretoria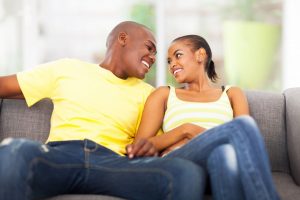 At Life Counsel we provide Relationship Counselling in Pretoria for couples from all walks of life. Our aim is to help couples bring out the best in each other by providing a platform for you to speak freely and to apply practical tools.  Life Counsel assist those who are Dating, Planning to get married and those who are Married. If you are married and never had Pre Marital classes or counselling you are welcome to join in on our 'Pre-Marital you never had' counselling sessions. Relationship Counselling is a great way to grow your relationship and to find meaning and understanding in your on going growing relationship. For more info on  Pre – Marital Counselling and Marriage Counselling.
How can Relationship Counselling help Couples
Implement Healthy Communication Structures
Conflict Resolution
Hurtful v.s Helpful Communication
Understanding Couples Roles
Understanding Frustrations and Desires
How to fulfill Emotional Needs
Love Languages
Creating a save and loving  Relationship
Imago Therapy and much more
How to understand yourself and partner better
Improve your communication skills
Appreciate and value differences
How to fight fair
Understand the preferences of your partner and self
Increase self awareness
Enhancing effective communication, conflict resolution, problem solving, and decision making in your relationship and general life.
Imago Principals
Life Counsel Provides Professional Couples and Relationship Counselling in Pretoria, Midrand, Johannesburg, Cape Town and Durban. Call us Today to set up your Appointment with a Professional Counsellor/Psychologist.
Healthy Relationships don't just happen, it takes time, patience and two People willing to work together.
We Can Assist You
Life Counsel provides Professional Services in Relationship Therapy, Trauma Therapy, Anxiety & Stress Management Trauma Workshops & Relationship Workshops.
Life Counsel Blog
Read all the latest news and information on our blog.
How to fight bullying Defining the phenomenon of bullying can be hard, however the broad definition of bullying is that it is an ongoing and deliberate misuse of power in relationships through repeated verbal, physical and or social behaviour that intends to cause...